The Open-Source Daoist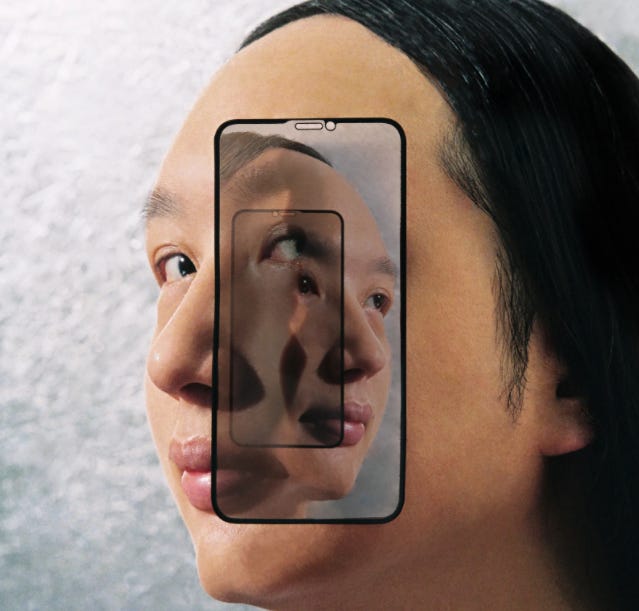 (Audrey Tang, Taiwan's digital minister. Photo by John Yuyi for Wired)
For my first meal in Taiwan, as a 22-year-old in 1984, I was taken out to lunch at a Sichuan restaurant that catered to low income students. I had never eaten Sichuan food before. I barely knew how to hold chopsticks. But I will never forget the overwhelming experience of eating mapo doufu, yuxiang rousi (pork in the style of fish), and ganbian sijidou (dry fried string beans) in that hole-in-the-wall eatery. It was a life-changing moment. I ended up staying in Taiwan for four amazing years. The chance to regularly consume amazing chuancai was one of the reasons why.
More than a decade after I left Taiwan, I became a cook in order to recreate the sensations of that meal. But I never really left la isla Formosa, the island where I fell truly in love for the first time, where I worked a steady job for the first time, and where I figured out I wanted to be a reporter. When I arrived in 1984, Taiwan was still under martial law. Today it is a thriving democracy. It's been a pleasure to watch it all happen.
And it was my great pleasure to spend a significant portion of these past crazy pandemic months reporting and writing a feature for Wired on Audrey Tang, Taiwan's digital minister. It's a story about a lot of things: technology, Daoism, democracy, covid-19... but it is not, however, a story about either food or Sichuan. (Although Audrey's paternal grandfather (everything is connected!) was Sichuanese.)
If you are one of the many new subscribers who have come my way this week via the mysterious workings of the Internet you could be excused for wondering why I'm suddenly promoting a Wired story about a transgender hacker who has a habit of quoting the Dao De Jing in interviews. But this story was actually the direct outcome of a newsletter post I wrote about Taiwan and Covid-19 back in March, "In Praise of Taiwan." I wrote that post because I was unable to focus on anything having to do with food or Sichuan or chili peppers in the context of the disruptive upheaval of the  pandemic. Taiwan's fabulous success dealing with Covid-19 seemed worth pointing out.
That newsletter post not only led to four commissions from Wired but also eventually introduced me to Audrey Tang. And now the circle is complete: somehow, the meal I ate on my first day in Taiwan led, thirty-six years later, to me writing a feature for Wired about the intersection of technology and democracy in Taiwan and the open-source Daoist at the heart of it. I have no idea where this path is leading but I am going to keep following it. It feels right.
By the way, if you are one of the 25 or so new subscribers who signed up this week, I strongly recommend reading the introduction, The Road To Shu is Hard, for a sense of how all the pieces fit together; A Storm of Sichuan Butterflies if you want to understand why this newsletter is called The Cleaver and the Butterfly; and Fried Rice Enlightenment if you want a great spicy recipe for fried rice.